HomeRUN Role Playing Game by Prof Buyung Agusdinata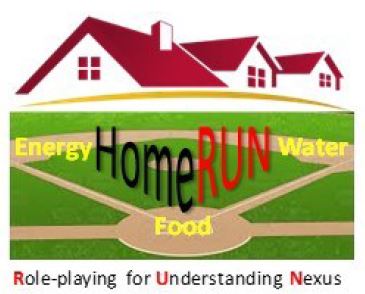 Prof Buyung Agusdinata dari Arizona State University (ASU) telah memberikan kuliah umum tentang Sistem Dinamik di Program Studi Master Teknik Industri pada 10 Oktober 2020.
Sebagai kelanjutan studi ini, Prof Buyung mengundang Mahasiswa Binus untuk mengikuti dan berpartisipasi pada role-playing game (RPG). Berikut ini adalah invitation dari Prof Buyung:
I'm inviting your students to participate in a role-playing game (RPG). The game can be integrated into your class as an extra credit activity. They will learn about different options to conserve food, energy, and water resources at home and their sustainability impacts. For your consideration, I include the game description and instructions. 
The game has been played by about 100 students in the US. If we can get 50 students (or more) from Binus, that would be great.
I'm also planning to conduct sessions in Malaysia, New Zealand, Netherlands, and Pakistan.
untuk informasi lebih lanjut, silahkan download instruction pada link berikut ini