Agriculture 4.0: ICOBAR 2021 Plenary Industry Forum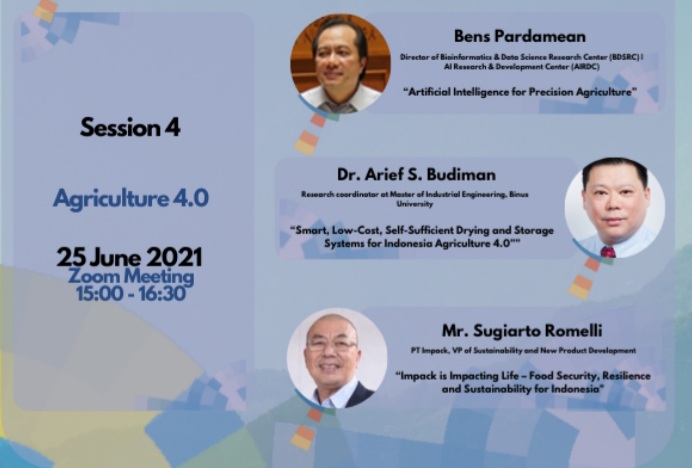 On June, 25, 2021 our lecturer, Arief Budiman, PhD will serve as keynote speaker at the ICOBAR 2021. Pak Arief will deliver Smart, Low-Cost, Self-Sufficient Drying and Storage Systems for Indonesian Agroindustry 4.0. This is a current research project of our department with PT Impack, Mr Sugiarto Romeli. Mr Sugiarto and Pak Bens Pardamean from Binus University will also deliver interesting topic about Agriculture 4.0 in this event.
So, lets join us!!
See you at the Zoom Meeting.