ICOBAR 2022
Dear Colagues!
International Conference on Biospehric Harmony Advanced Research (ICOBAR) will be held on June 22-23, 2022. Two of three keynote speakers on this agenda will be delivered by MIE lecturers: Prof Fergyanto E Gunawan and Pak Arief S Budiman. So Don't miss it.
You all also invited to submit your research paper to the conference. So, please prepare your paper and submit it before May 20, 2022. The detail information about the conference is provided here: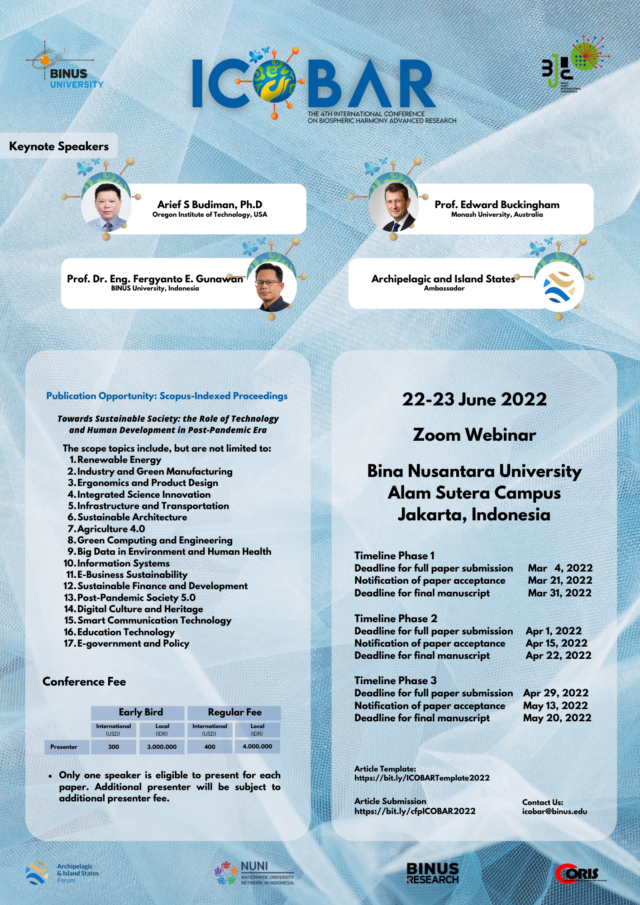 More info, please visit: https://research.binus.ac.id/icobar/2022/
See you at the conference!