PROF. FERGYANTO E. GUNAWAN, DR. ENG.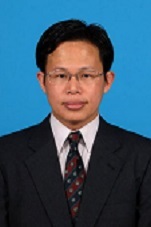 Professor. Appreciate your time reading this page. Majority of my research articles can be seen in the following links: Sinta, Scopus, dan Google Scholar. If you need any of those papers, just contact me via email: fgunawan at binus.edu. Thank you.
Area of Expertise: Computational Intelligence, Solid Mechanics, Finite Element Method, Inverse Analysis, Structural Health Monitoring, Business Management and Marketing, Decision Science, Computer Engineering
Working Experience
Professor (2021 – Present) (GB 850)
Associate Professor (2017 – 2021) (LK 550)
Assistant Professor (2012 – 2017) (L 200)
Binus Graduate Program
Bina Nusantara University, Jakarta, Indonesia
Research Associate (2009 – 2010)
School of Civil and Environmental Engineering
Western Australia University, Perth, Western Australia
Scientific Coworker (March – December 2009)
Institute of Solid Mechanics
Technical Universtaet of Braunschweig, Germany
Assistant Professor (1998 – 2009)
Department of Mechanical Engineering
Toyohashi University of Technology, Japan
 Awards
2014 – Penghargaan 19 Karya Unggulan Teknologi Anak Bangsa, Menteri Riset dan Teknologi Republik Indonesia.
2016 – Long Service Award, Bina Nusantara University.
2016 – Dosen Berprestasi Perguruan Tinggi Swasta Kopertis III.
2016 – Rector's Award for the Best Teaching, Bina Nusantara University.
2017 – Best Paper Award of the 4th International Conference on Electrical Engineering Computer Science and Informatics (EECSI).
2018 – Rector's Award for the 2nd Best Lecturer, Bina Nusantara University.
2018 – Faculty Excellence Award, Faculty of Computing and Media, Binus International.
2019 – Rector's Award for the Best Teaching Award, Bina Nusantara University
2020 – Best Employee Award, Bina Nusantara University.
2020 – The Best Paper Award of the 2nd International Conference on Biospheric Harmony Conference.
2021 – Best Employee Award, Bina Nusantara University.
2022 – Binus Star of Excellence Award 2021, Bina Nusantara University.
2023 – The Best Paper Award of the International Conference on Biospheric Harmony Conference.
Research Topic #3
Pembuatan Model Simulasi Pengapalan Urea dengan memperhatikan faktor cuaca dan perawatan dermaga
Tujuan Penelitian: Sebuah perusahaan urea terbesar di dunia mengoperasikan dua pelabuhan dan lima dermaga untuk pengapalan urea yang mereka produksi. Proses pengapalan urea dipengaruhi oleh faktor-faktor yang tidak pasti seperti cuaca dan kerusakan peralatan pendukung. Setiap bulk hall, yang digunakan untuk menyimpan urea sementara, juga memiliki kapasitas tertentu. Tujuan penelitian adalah mengkaji pengaruh faktor-faktor di atas pada rencana pengapalan urea.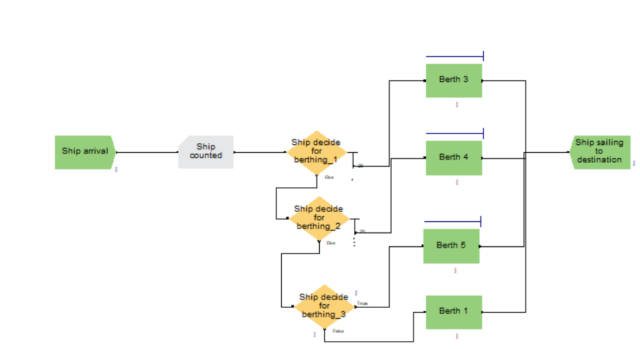 Data: Lihat Ref. [1].
Referensi:
[1] Andri Herdiansyah, Analisis efektifitas pelaksanaan urea bulk loading di pelabuhan/dermaga pada perusahaan pupuk XYZ, tesis S2, S2 Teknik Industri, Universitas Bina Nusantara, 2021.
Research Topic #2
Simulating Damages on a Laminated Composite Subjected to Low-Speed Impact.
Tujuan Penelitian: Menghasilkan model simulasi kerusakan plate komposit di bawah beban impak berkecepatan rendah. Simulasi ini dilakukan menggunakan perangkat lunak LS-Dyna. Model harus mampu mensimulasikan berbagai jenis kerusakan seperti putusnya fiber dan delaminasi antar lapisan. Untuk itu, perlu digunakan *MAT54 dengan model material Chang-Chang untuk memodelkan putusnya fiber. Di samping itu, perlu juga digunakan cohesive element untuk memodelkan delaminasi antar lapisan. Setiap lapisan perlu dimodelkan menggunakan elemen solid.  Gambar, diperoleh dari Ref. [2], memperlihatkan ilustrasi kerusakan karena beban impak kecepatan rendah.
Data: Untuk material, data bisa diperoleh dari Ref. [1]. Ukuran pelat komposit: Panjang 280 mm, lebar 25 mm, dan tebal 6 mm. Terdiri dari 16 layer. Diameter impactor adalah 10 mm terbuat dari besi.
Referensi:
[1] Osborne, Morgan, Single-element characterization of the LS-DYNA MAT54 material model, Master Thesis, Department of Aeronautics and Astronautics, University of Washington, 2012
[2] Giurgiutiu, Victor, Structural health monitoring (SHM) of aerospace composites, Polymer composites in the aerospace industry, Elsevier, 491—558, 2020
[3] Gunawan, Fergyanto E., Debonding strength of bundled glass fibers subjected to stress pulse loading, Engineering Fracture Mechanics 78, 2731–2745, 2011. Paper
Research Topic #1
Development of ARMA Models for Detecting Progressive Damage.
Tujuan Penelitian: Untuk membuat model ARMA untuk memprediksi kerusakan pada salah satu pegas dalam sebuah sistem massa-pegas dalam Python  (lihat gambar).
Dalam gambar, sistem terdiri dari 7 massa dan 8 pegas. Beban acak diterapkan pada Massa 4. Informasi detil model ini dapat dilihat di Referensi [2]. Model ARMA untuk kebutuhan SHM dijelaskan dalam Referensi [1].
Data: Data perpindahan untuk ke-tujuh massa untuk kondisi baik dan rusak dengan tingkat kerusakan 1%, 5%, 10%, dan 20% diberikan berikut ini: data sehat, kerusakan 1%, kerusakan 5%, kerusakan 10%, dan kerusakan 20%.
Referensi:
[1] Paixao, Jesse AS; da Silva, Samuel; and Figueiredo, Eloi Figueiredo, Damage quantification in composite structures using autoregressive models, Proceedings of the 13th International Conference on Damage Assessment of Structures, 804–815, 2020
[2] Fergyanto E. Gunawan, Reliability of the power spectral density method in predicting structural integrity, International journal of innovative computing, information and control, 15(5), 1717—1727, 2019, link=http://www.ijicic.org/ijicic-150508.pdf
[3] Flow chart perhitungan bisa diunduh di sini.