Prof Dr Ir Mohammad Hamsal, MSE, MQM, MBA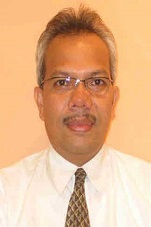 Prof. Dr. Ir. Mohammad Hamsal, MSE, MQM, MBA is Head of Corporate Strategy and Agility, Area of Knowledge Inquiry  in Doctor of Research in Management (DRM) program, Binus University. He is often acted as advisory of business and finance strategy and independent consultant for management strategic, business modeling, and organization transformation with more than 20 years of experiences. His expertise are corporate strategy, service quality, business sustainability, supply chain, organization development and human capital for telecommunication, automotive and banking industries. To access his current research topic interest, you can access his Sinta, Google Scholar and Scopus profile.
Area of Expertise: Engineering, Computer Science, Social Sciences, Business, Management and Accounting, Decision Sciences, Mathematics, Economics, Econometrics and Finance, Environmental Science, Arts and Humanities, Materials Science.