Best paper award – ICOBAR 2022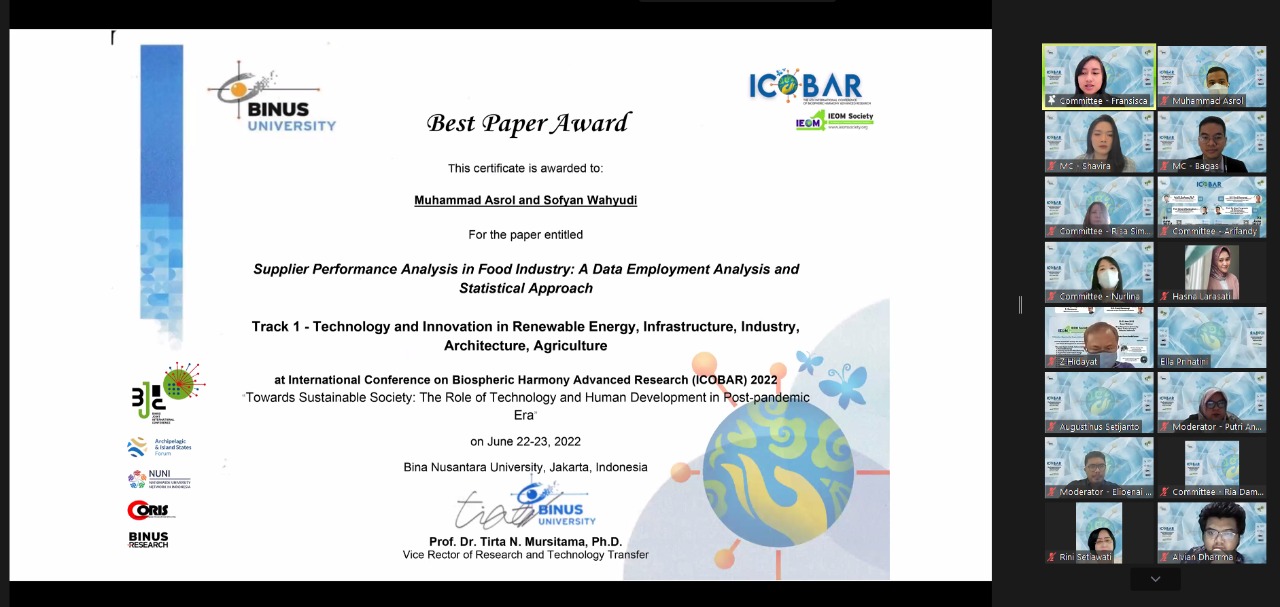 Students and lecturer of Master in Industrial Engineering achieve best paper award at the 4th International conference on biospheric harmony and advanced research (ICOBAR 2022). The paper entitled "Supplier Performance Analysis in Food Industry: A Data Envelopment Analysis and Statistical Approach"  written by Muhammad Asrol and Sofyan Wahyudi.
The paper has been presented at the conference on June 23, 2022 by virtual presentation.
The presentation video is shown below:
See you at the ICOBAR 2023!