Introduction to IOT and its application in Industry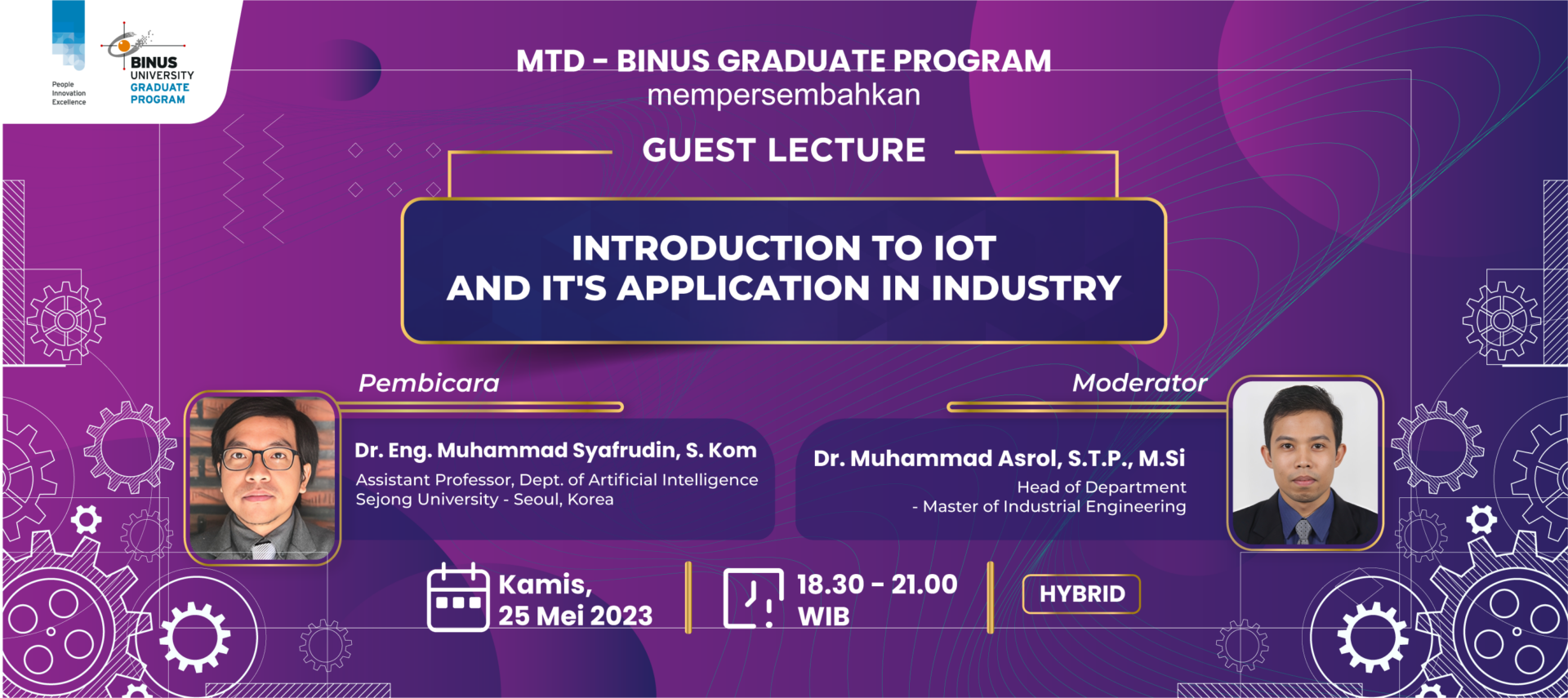 Dear Binusian,
Prof M Syafrudin from Sejong University, South Korea, will share his experience and knowledge about IOT to MIE Students.
Please attend our hybrid class from Binus Anggrek and Zoom meeting.
See you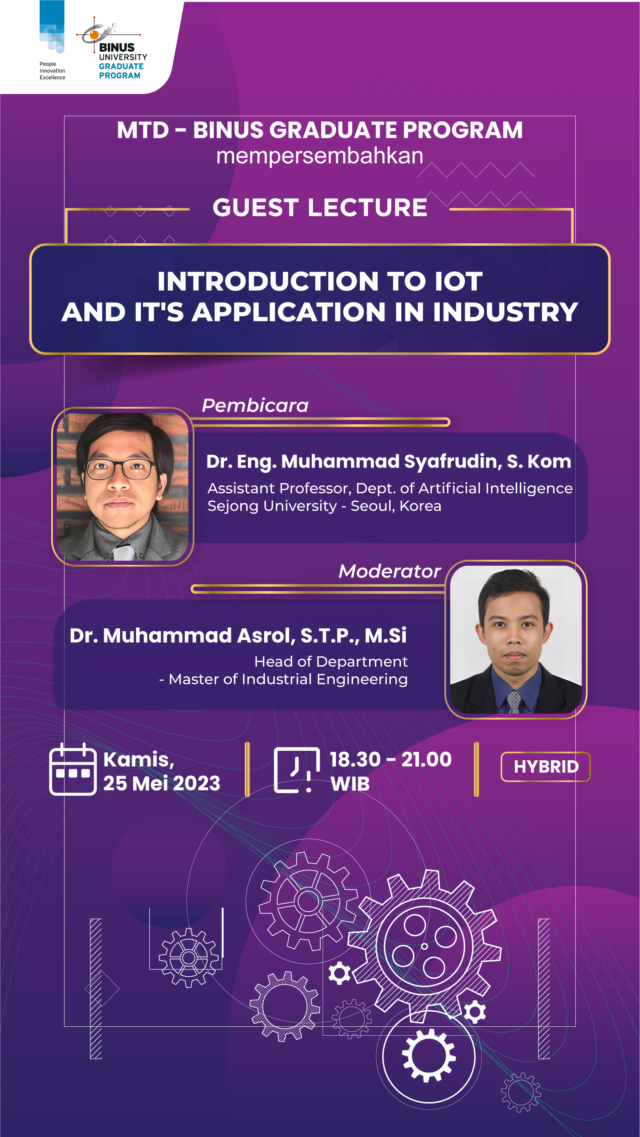 Please join us within this link:
Join Zoom Meeting
https://binus.zoom.us/j/92815626666?pwd=TGZ3YUh6SG5wcit6TEhGOFZHbE9kZz09
using your Binus email account.